I know. I know. The title and the song I'm telling you to listen while reading this post don't match, but I felt I needed to up my Drake game a bit. Plus, now every time I think of Drake, I picture him doing his little "dance" over and over again. It brings me a LOT of joy. I also love the SNL parody of it but that's not really relevant.
First off, HAPPY NATIONAL CHOCOLATE CAKE DAY! I was not aware that this was an ACTUAL holiday but I'm not gonna complain. I firmly believe that everyday should be National Chocolate Cake Day! But hey, I'll take one day a year.
Second, it's your lucky week! You get TWO whole posts from me! I've been sick since Sunday, so I've been vegetating on my couch, watching a few too many chick flicks, all whilst drinking the world's supply of ginger chai (hence my caffeine-fueled poem on Sunday which you should also totally read and appreciate).
So, let's get to it!
As the self-designated baker for my friend group, I've been baking birthday cakes for pretty much everyone. I've been trying to tailor each cake to something either they've specifically requested or what I think they would enjoy. This cake in particular was for one of my friends who loves whiskey. Her only requirement was that, and I quote, "I do not kill her." I took it as a challenge in that I was going to put as much alcohol as possible in the cake while retaining its ability to taste good.
Three things happened with this:
I made a deliciously boozy cake
I finished a LOT of the whiskey bottle I bought for this very specific purpose.
I ended up getting fairly tipsy after a few batter taste tests
I also feel like I should include a warning: raw batter means raw eggs which also means the potential for salmonella. So be careful not to eat spoonfuls of your cake batter! That could get you very sick. Enjoy responsibly ;)
Honestly, I'd say it was a completely successful experience. I totally recommend making boozy desserts to everyone (of legal age of course). :P Just don't expect to be productive after you put the cake in the oven. I had absolutely no attention span once I set that cake to bake. I ended up making one GIANT cake for my friend, another little one for the rest of us to enjoy on our own, and a few cupcakes for my coworkers to enjoy. I kid you not, I was swarmed and the cupcakes were gone within 20 minutes of me sending an email announcing the arrival of whiskey cupcakes. I'm now officially known as the dessert lady at work.
Chocolate Whiskey Cake
Feel free to increase/decrease the amount of whiskey according to your taste/tolerance. Just make sure to adjust the flour accordingly so your cake batter isn't too liquidy. The general rule is for each extra tablespoon of Whiskey that you add, add an extra 2 tablespoons of flour to compensate.
Ingredients:
2 1/2 cups flour
3/4 cups dark cocoa powder
2 cups granulated sugar
2 tsp baking soda
1 tsp baking powder
1 tsp salt
2 large eggs
1/2 cup strong black coffee (chilled)
1 cup whiskey
1 cup buttermilk
1/2 cup vegetable oil
Directions:
If your coffee isn't chilled, then make sure to put it in your freezer to speed up that process. Otherwise the eggs will cook when you add the coffee to it. Set your oven to preheat at 350 degrees.
Whisk the eggs, whiskey, buttermilk, and oil together in one bowl. Once the coffee is chilled, whisk that in as well.
In a separate bowl, stir the flour, cocoa powder, baking soda, baking powder, and salt together. Slowly pour the wet ingredients into the bowl with all the dry ingredients. Make sure to keep stirring while you pour.
Whisk until smooth. Taste to make sure the whiskey level is right. If not add more whiskey/flour accordingly.
Spray your cake pan (or place cupcake liners in your cupcake pan if you're making cupcakes) and pour in the batter. Set your timer for about 25-30 minutes (or 18-21 minutes for cupcakes) and wait! Poke the cake with a fork or toothpick (something that can reach fairly deep inside the cake). If it comes out clean, you're done! Cool the cake in the pan for 15 minutes, frost and devour!
I did get lazy when it came to the frosting and just bought some chocolate frosting from the store. I felt it might be a little TOO much if I spiked that too, so I just spread shit tons of frosting on top of the cake/cupcakes and ate it. I'd say that was the better choice! If you're going easy on the whiskey inside the cake itself (or in the words of my friend, "are being a little bitch"), then maybe you can spike the frosting. Otherwise you've got enough alcohol in there to get the deed done.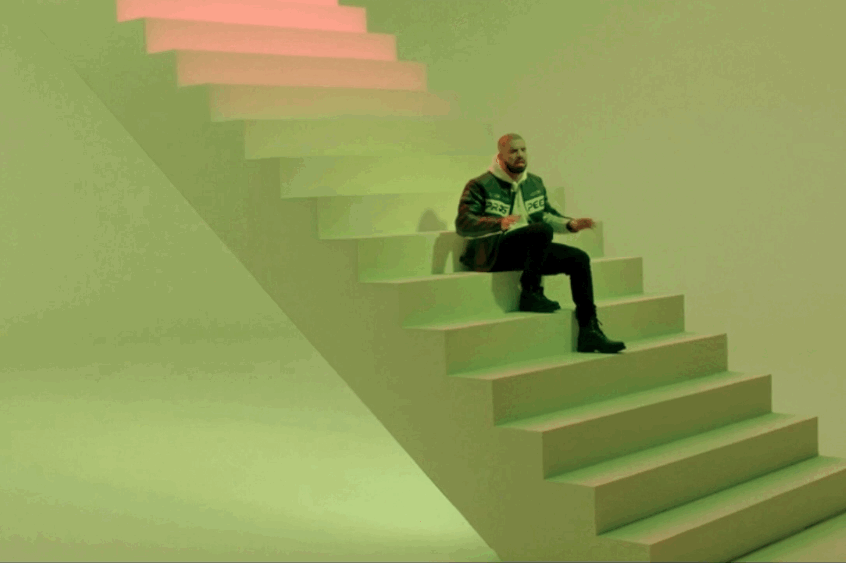 Yes. You know you needed all these gifs right now. Don't lie to yourself. I'm pretty sure I just stared at this gif collection for a good 5 minutes, at least. You're welcome.